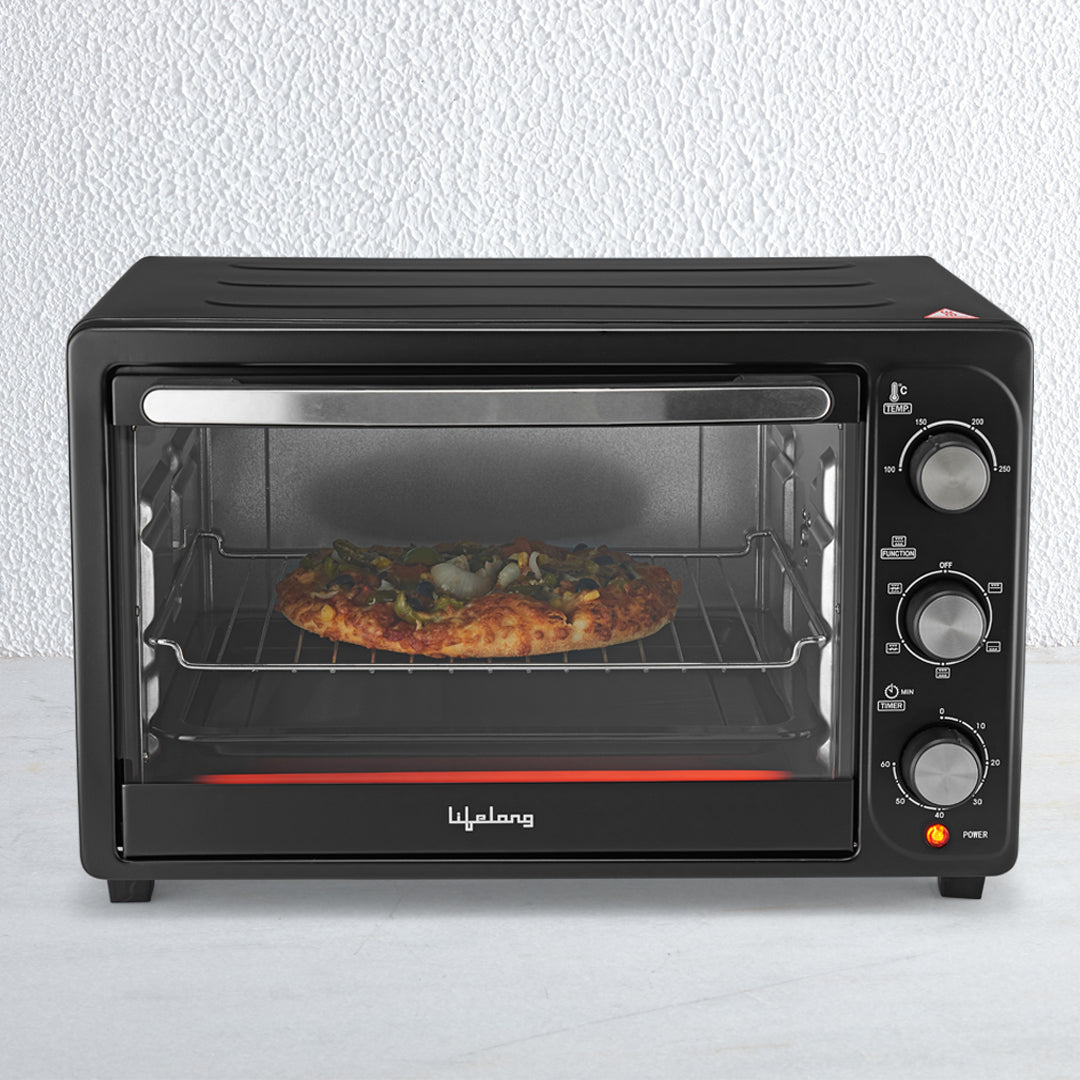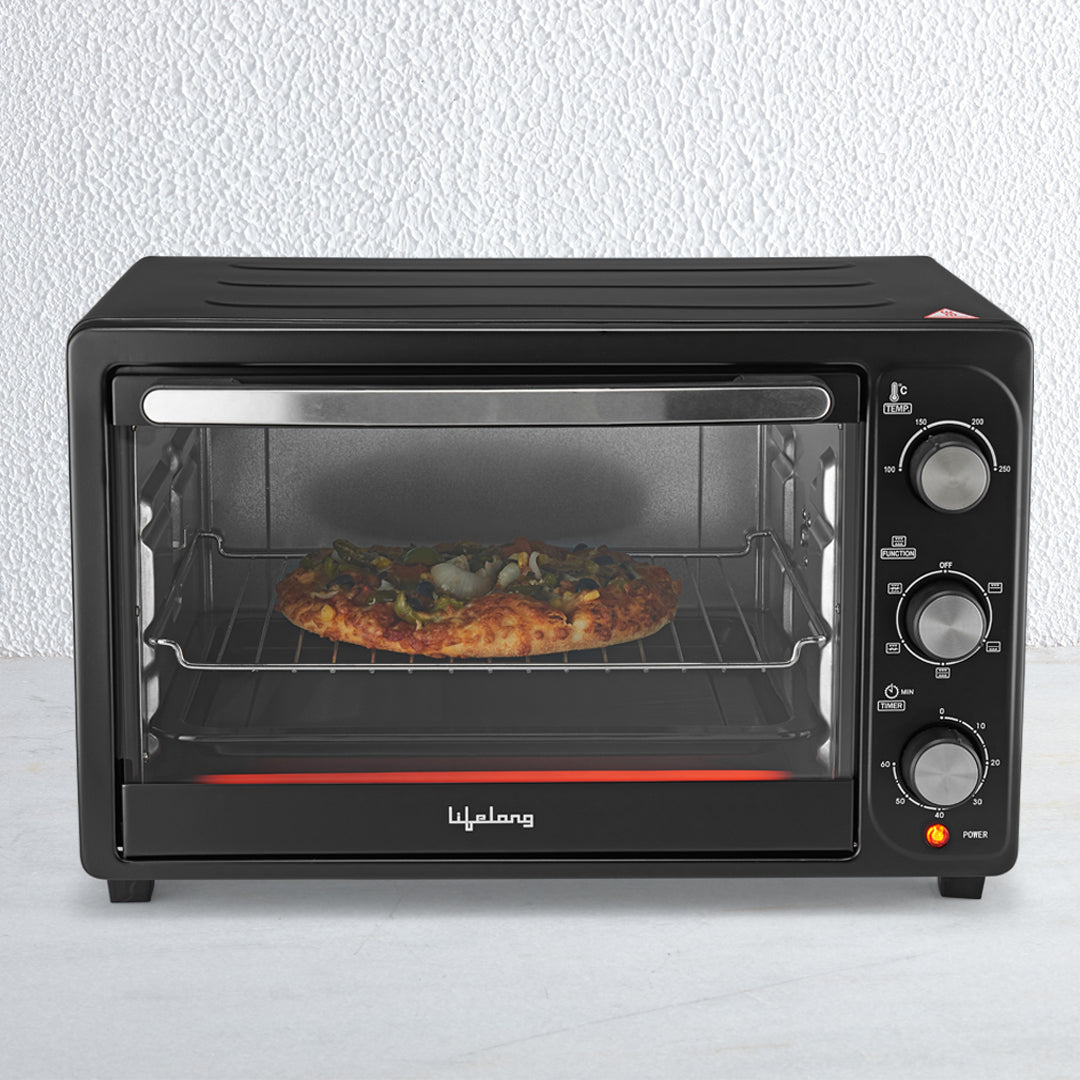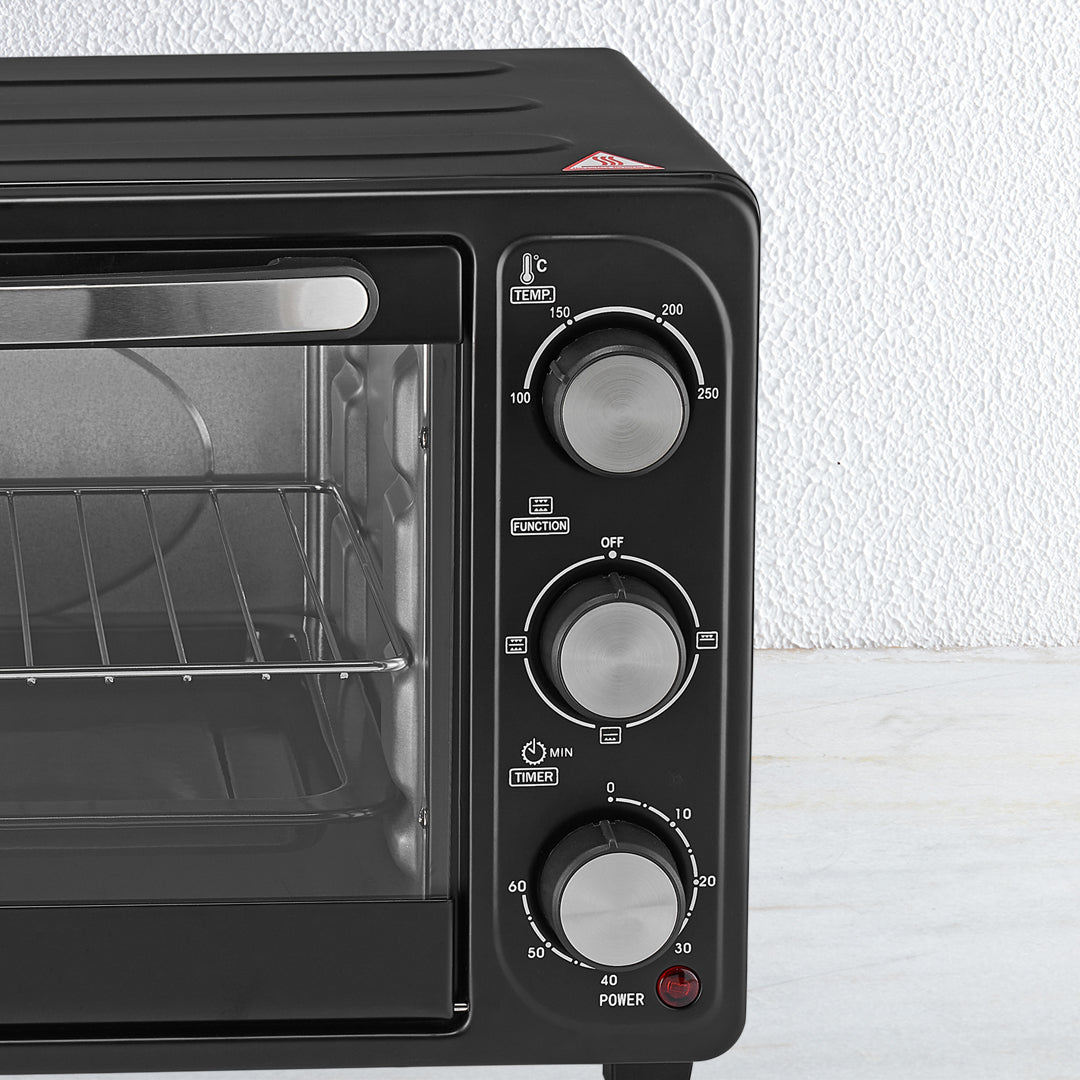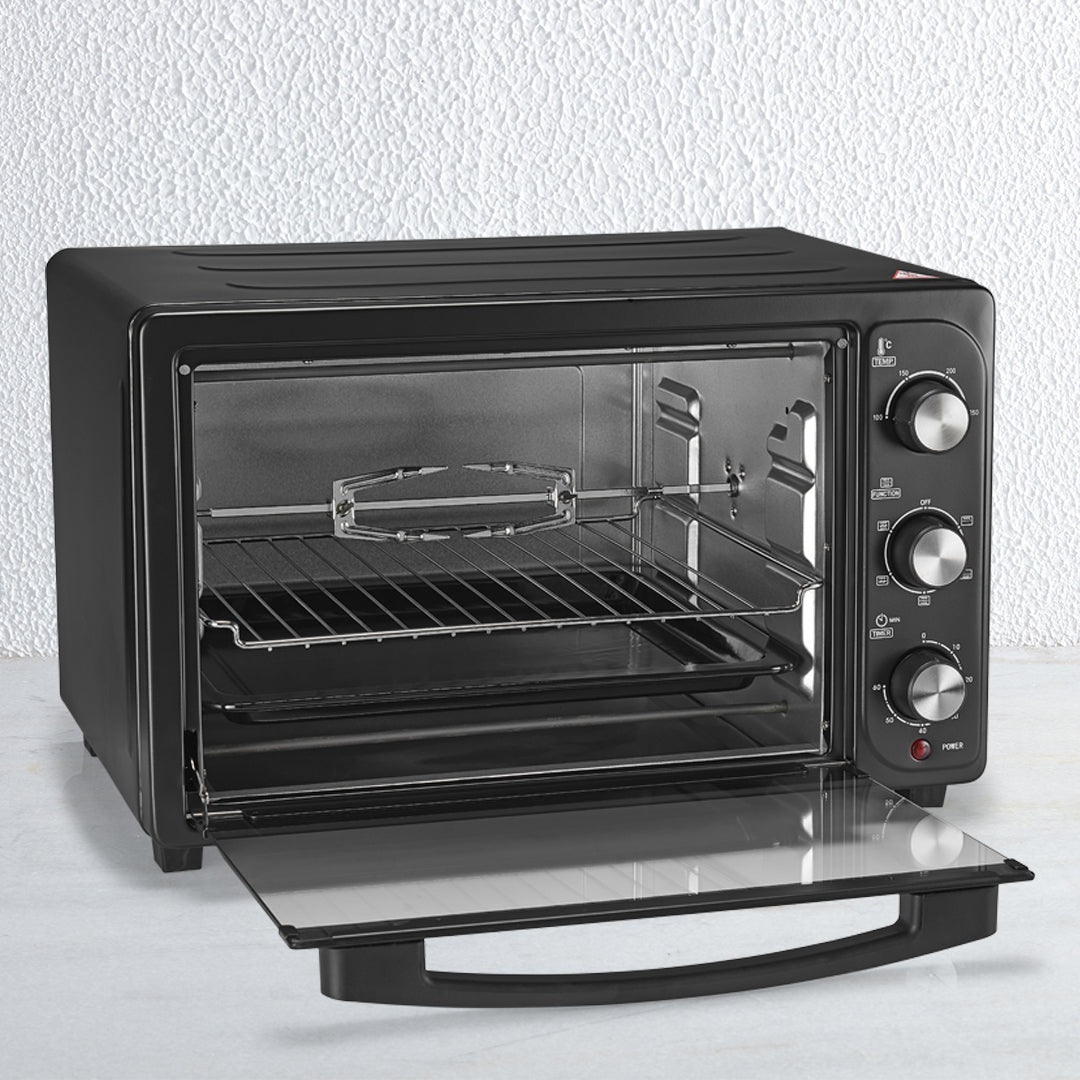 Product Features
See a detailed description of the product below
Accessories
The oven toaster grill comes equipped with skewer rods for grilling, an oven tray, wire grill cum barbecue tray, rotisserie set and tongs for the cooling tray.
Performance
The ISI Certified oven toaster grill has a capacity of 36 litres and a power of 1000 watts. Complete with a front panel and black knobs covered with stainless steel, you can adjust the temperature between 100 degrees and 250 degrees celsius. It has a four stage heating selection. The 60-minute timer will alert you when the time is up, with its ready ring bell. The glass door has a stainless steel handle, making it easy to open and easy to clean.
Versatile
The oven toaster grill is perfect to bake, toast, roast, grill and barbecue, adding to your repertoire in the kitchen.
Related Products
Here is a collection of products you might also like.
Recently Viewed Products
Here are all the things that caught your eye.