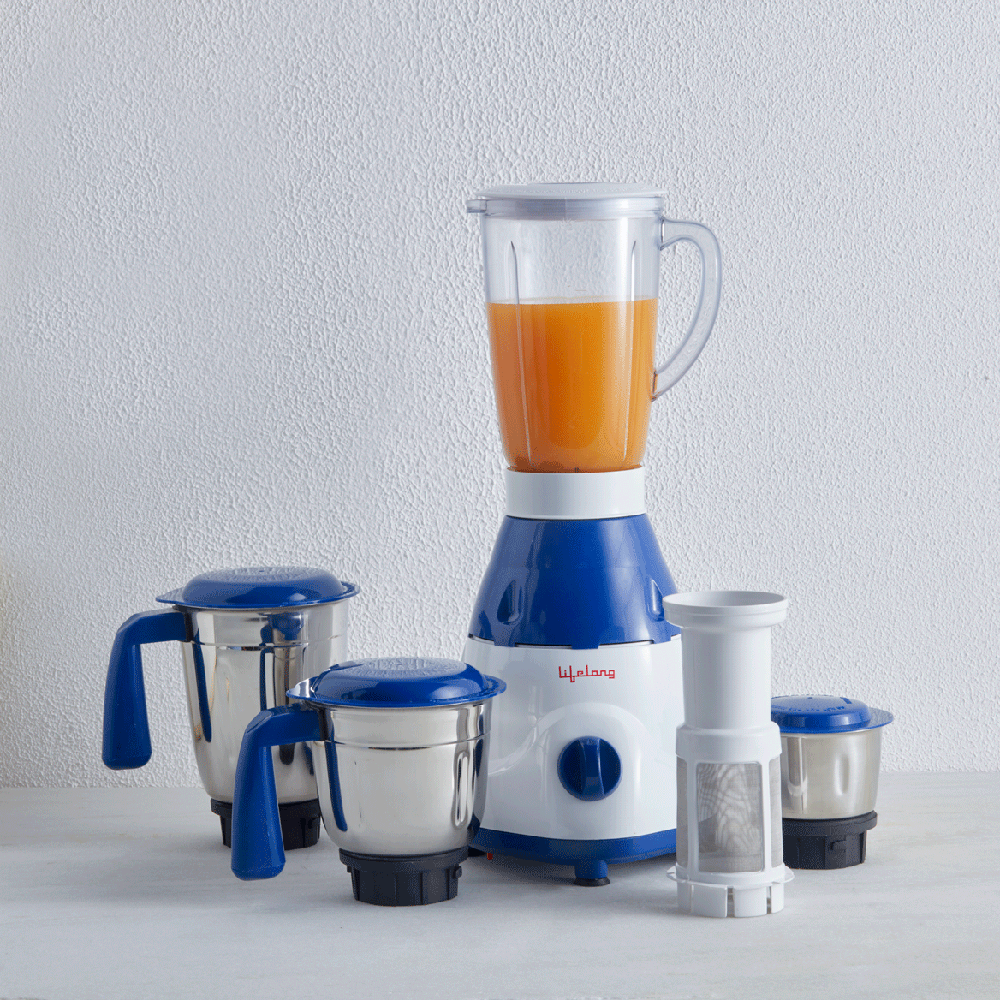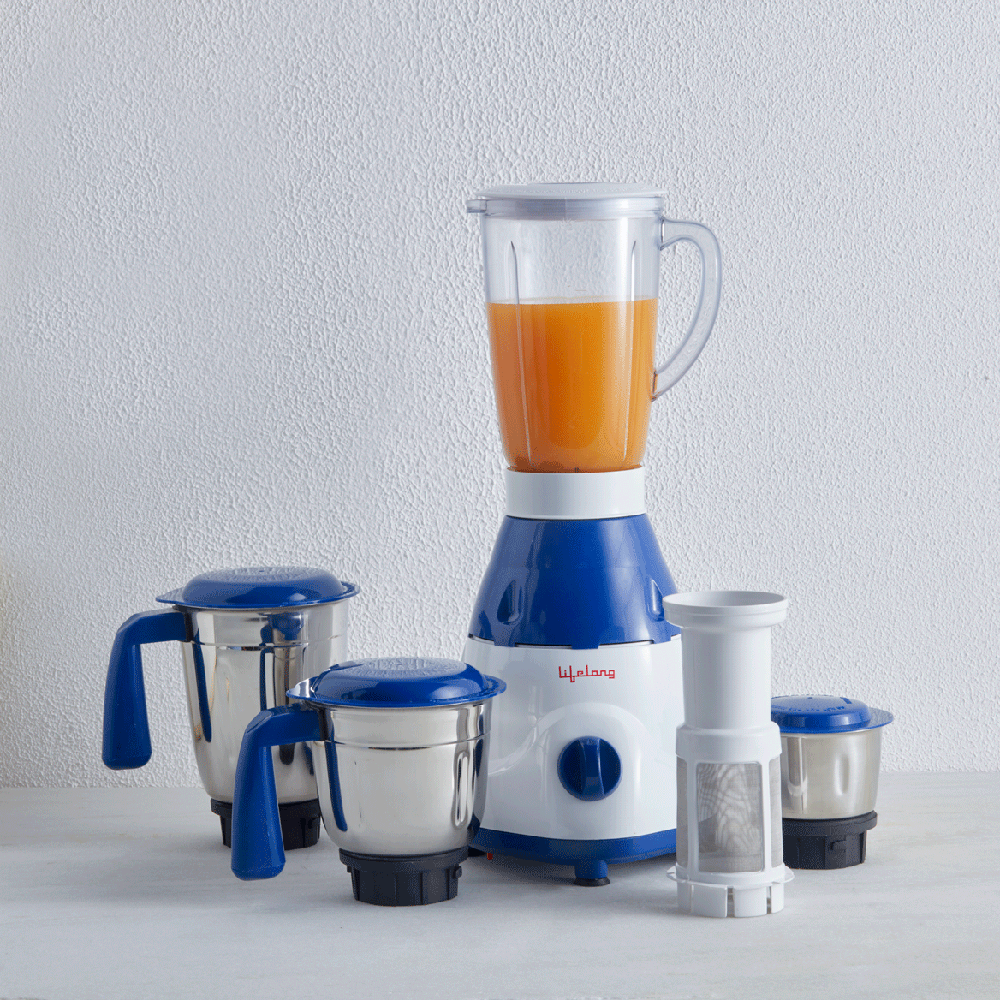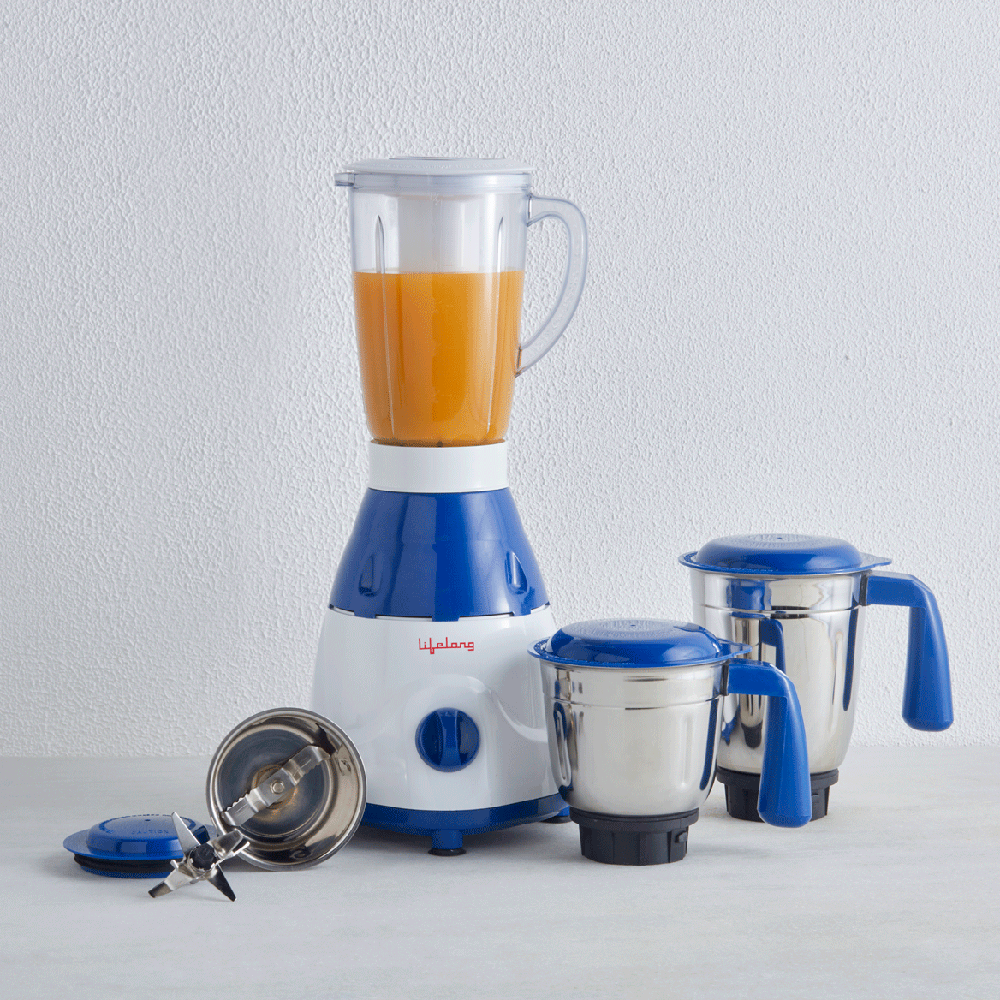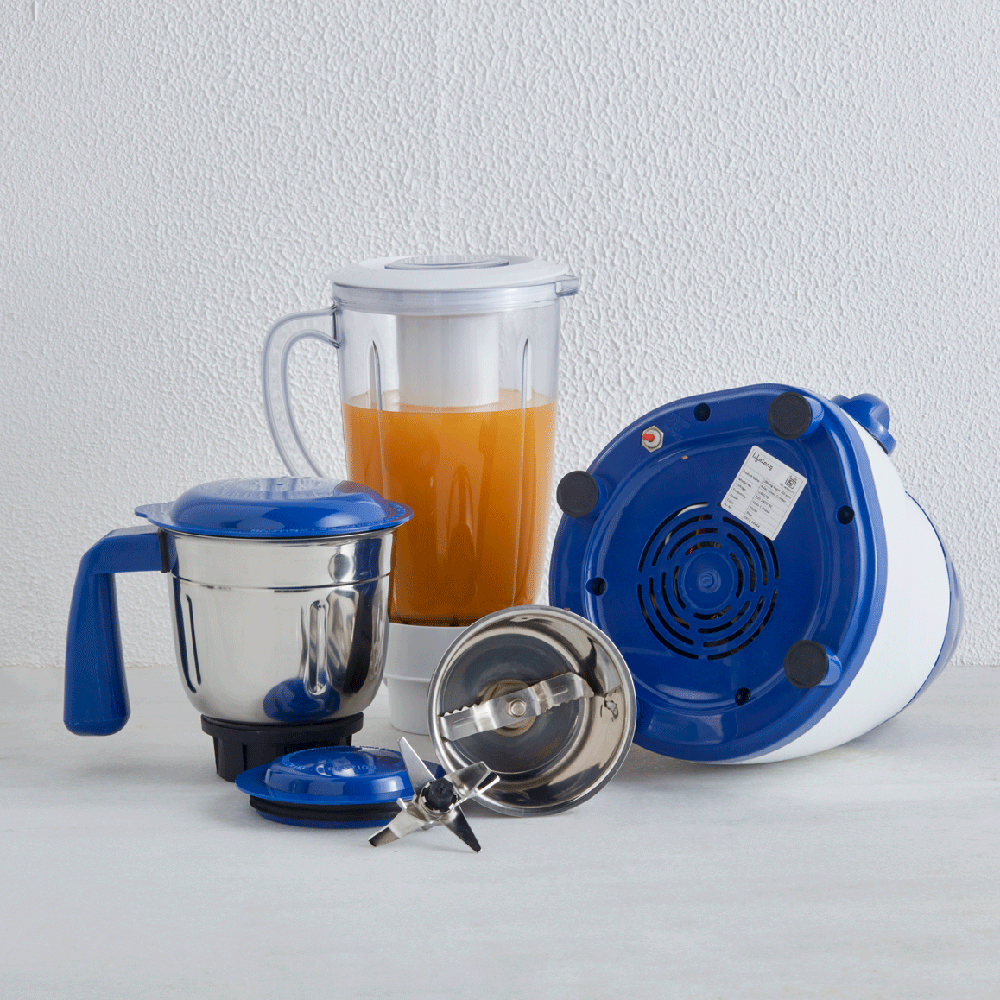 Product Features
See a detailed description of the product below
Performance
The Juicer Mixer Grinder features a 750 watt motor, effective to grind wet and dry ingredients, including both fruits and vegetables. An easy to use kitchen appliance, the juicer mixer grinder comes with 3 speed controls that seamlessly grind and mix ingredients to your liking without overloading the system.
Multi Purpose Functionality
The mixer grinder comes with 4 different sized, stainless steel jars, giving you the option to powder, juice and puree based on your culinary needs.
Durability
The juicer mixer grinder is a powerful kitchen appliance with an easy grip handle and an efficient blade system. It has an overload safety button and anti-skid feet, making it sturdy and safe to use.
Related Products
Here is a collection of products you might also like.
Recently Viewed Products
Here are all the things that caught your eye.