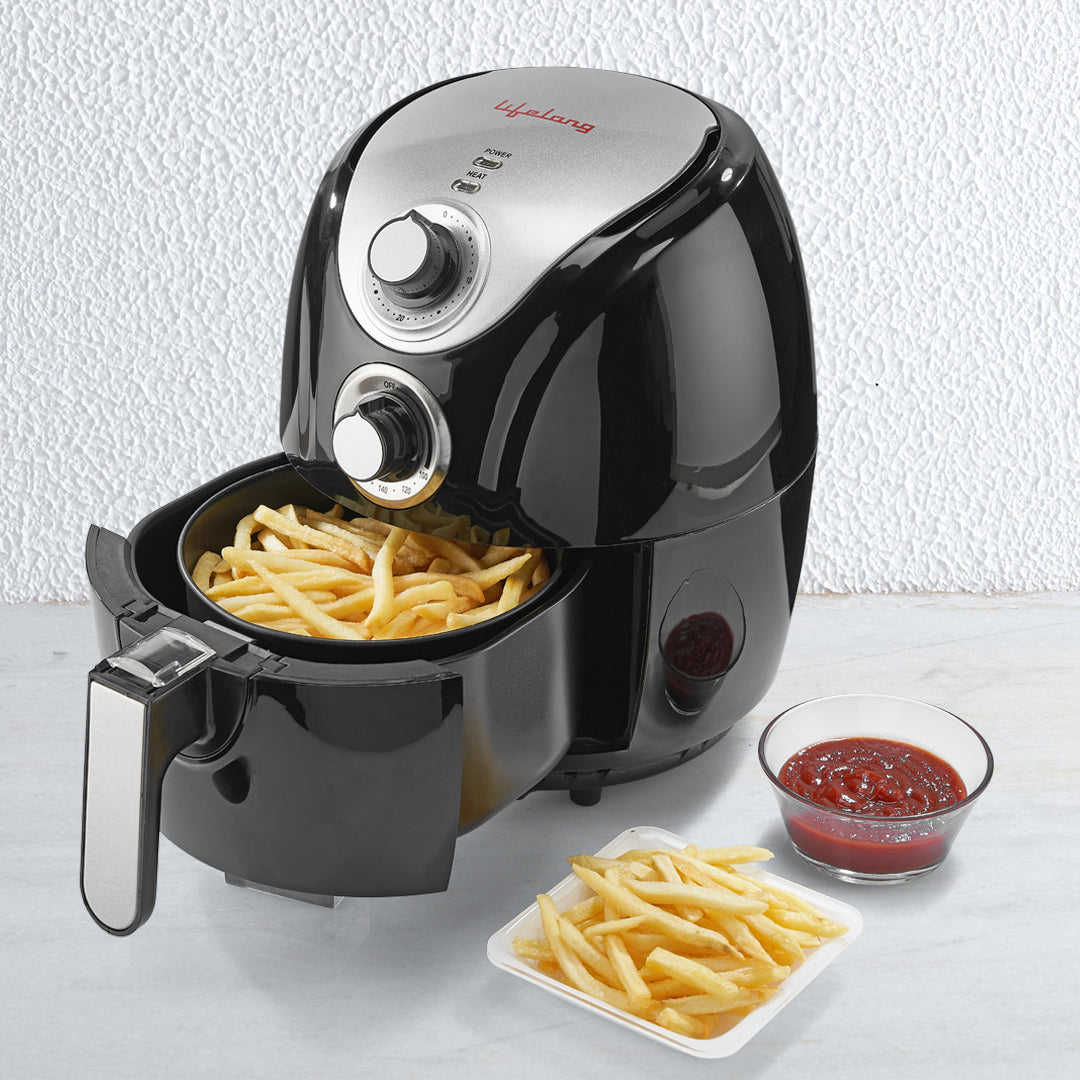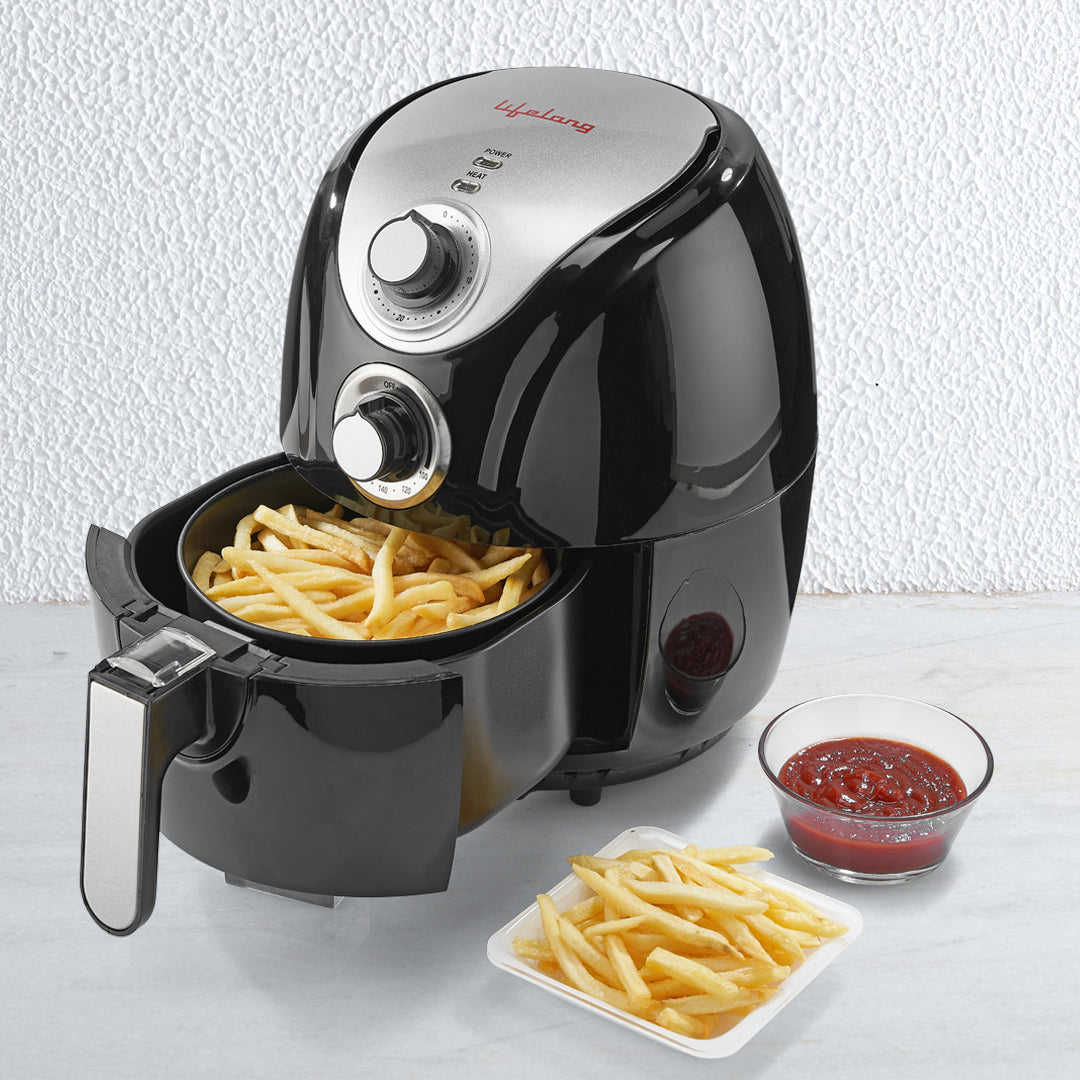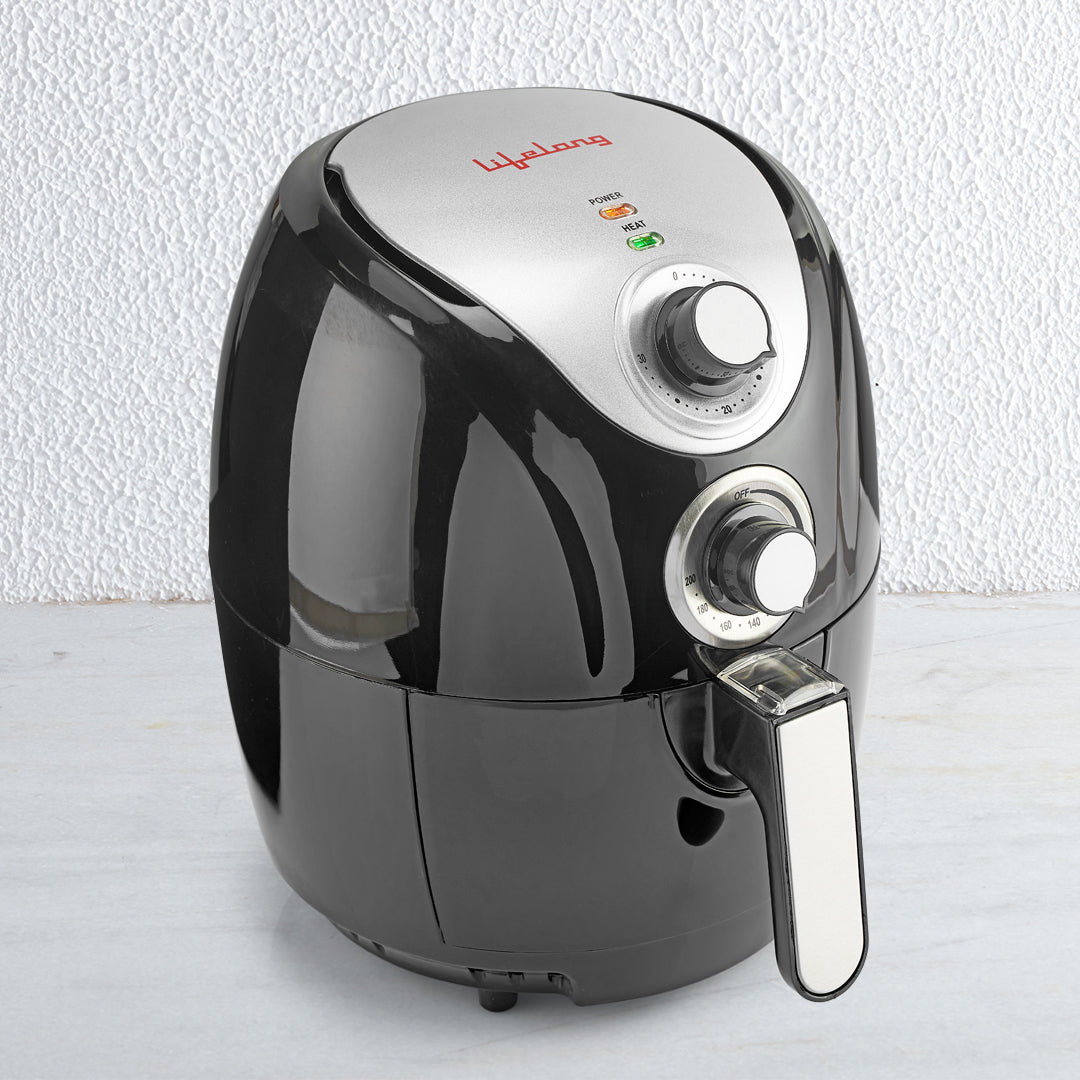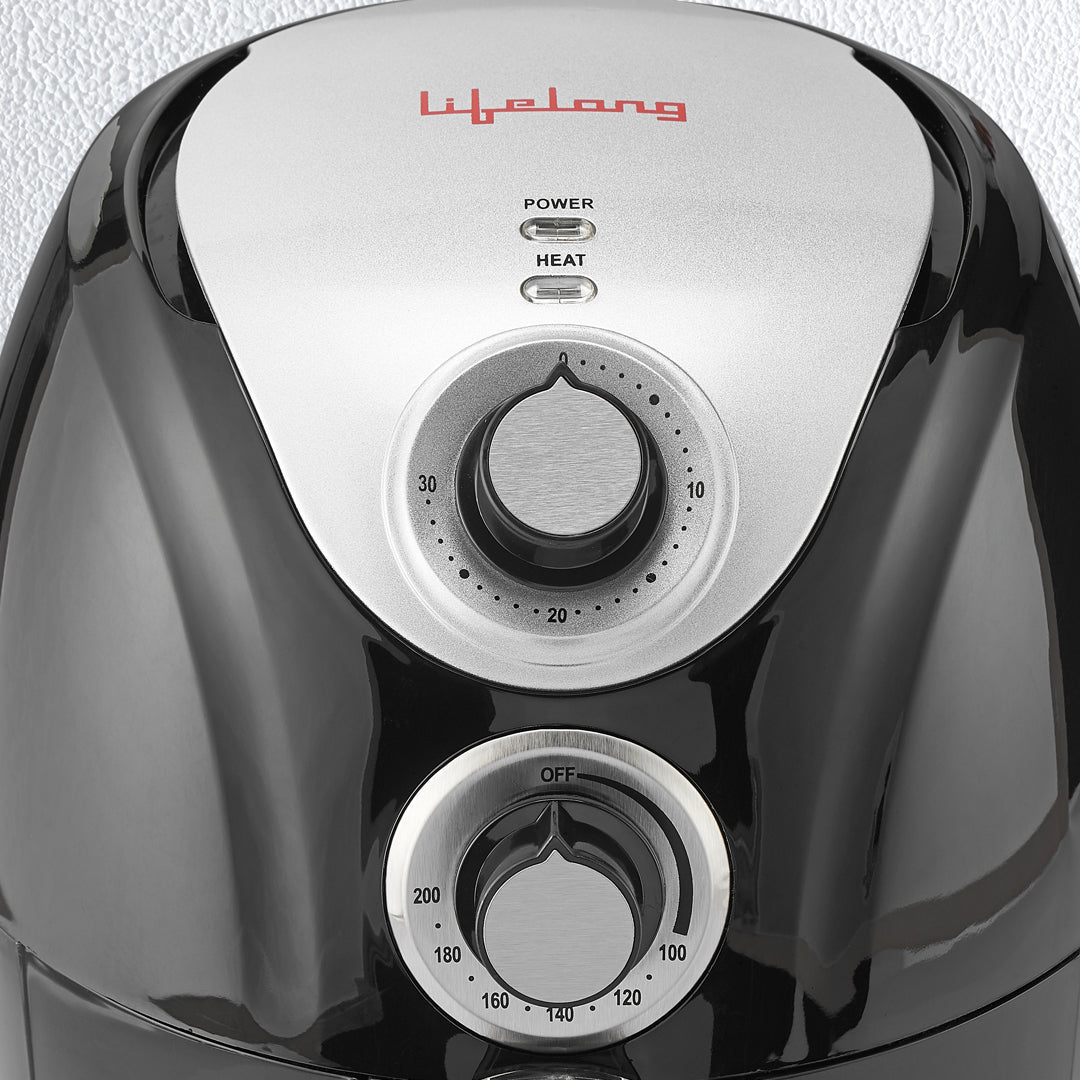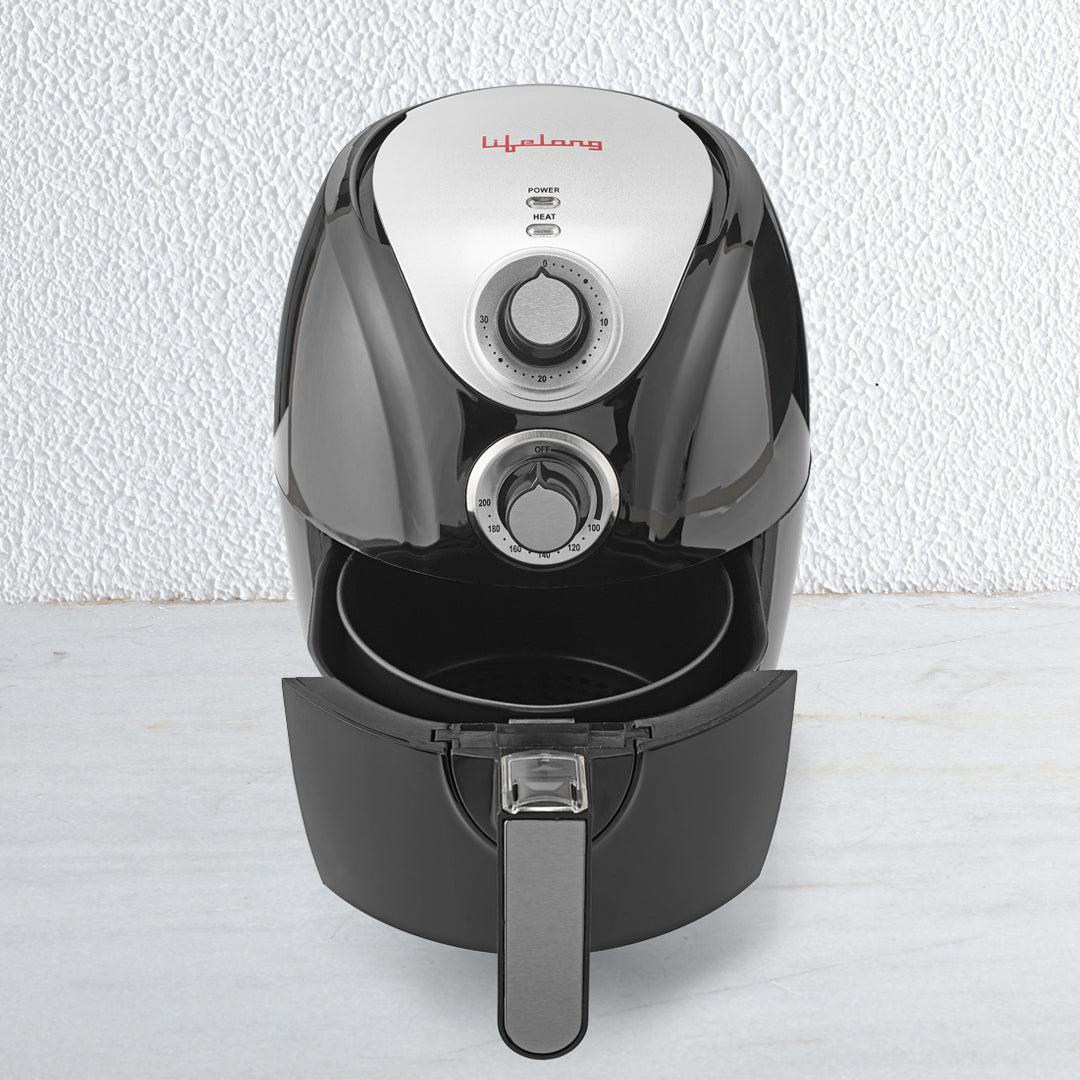 Product Features
See a detailed description of the product below
Versatile
This appliance uses air crisp technology to cook healthy-low fat versions of your favorite foods, using little to no oil. Deliver a much healthier version of the same food with great crispy fried taste and texture
Performance
Lifelong HealthyFry Air Fryer-1200W It has rotatory knobs to adjust temperature & time settings. 2.5 L capacity. Smoke vent for absorbing unwanted smoke & odour.
Utility
This air fryer heats up in 2-3 minutes and cooks food faster than a conventional oven so you can save money at the same time as cutting down the calories. It makes your cooking effortless and is suitable for every occasion. Make yourself feel like a professional chef in your kitchen with this air fryer that will replace any one of your kitchen appliances
Related Products
Here is a collection of products you might also like.
Recently Viewed Products
Here are all the things that caught your eye.