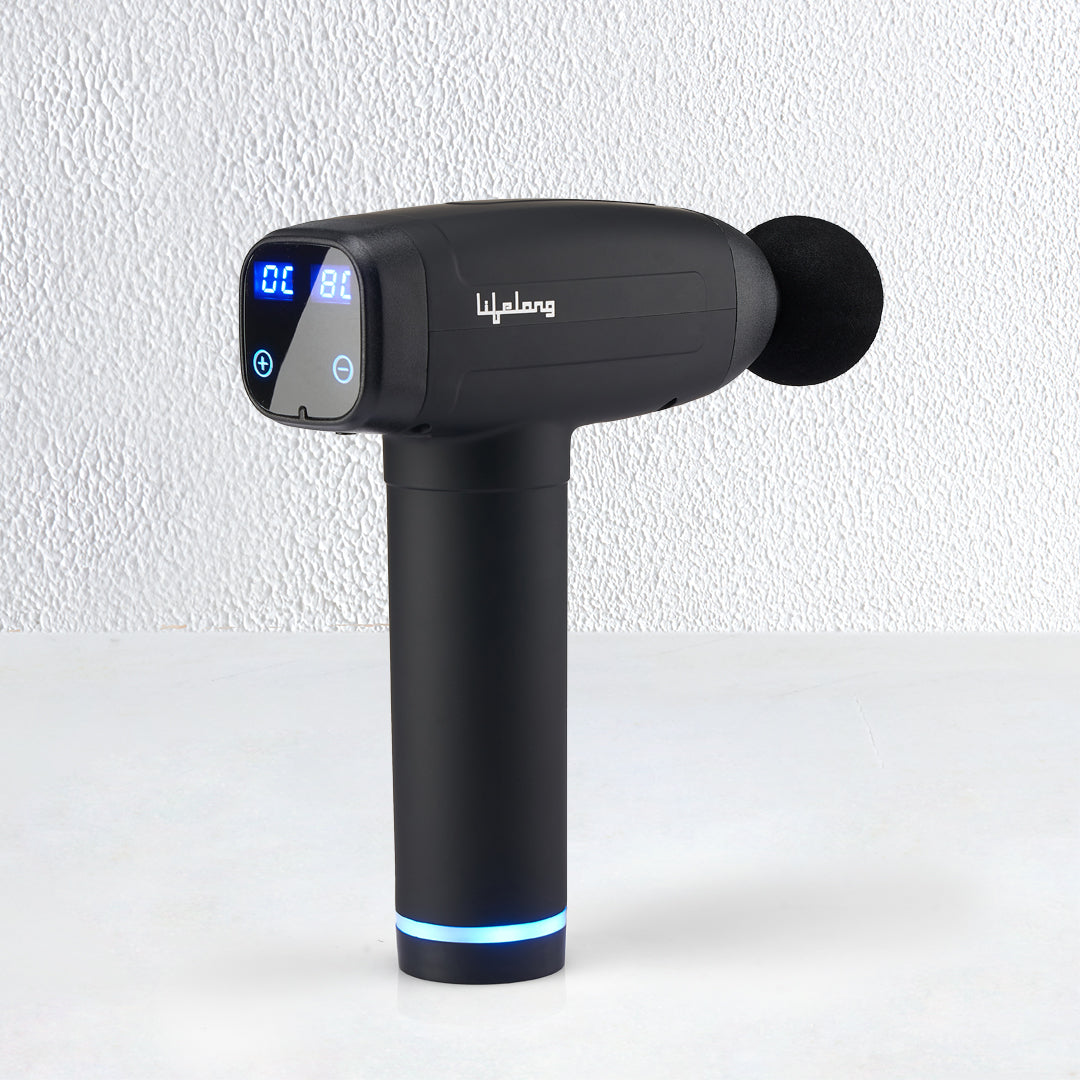 Product Features
See a detailed description of the product below
Adaptability
It comes with 6 massage heads and 30 speed options, easily customizable to your massage needs. The massager is cordless, letting you use it on the go, 2500 mAH Rechargeable Lithium-Ion Battery which can last up to 6 hours, with 2 hours of charging. The compact shape of the handle allows the massager handy and making it easier to use on aches and pains.
Performance
Get quick and effective relief from sore and aching muscles with the gun massager. A brilliant combination of power-packed vibration based massage and intensity. The powerful vibrating action of the massager penetrates deep into your muscle layers. The weight of the massager is well balanced for an optimized massage experience. The Charge comes with a formidable High Torque Motor which can generate up to 3300 strokes per minute.
Functionality
The 6 heads are for different types of pain. Round Head for large muscle groups such as abdomen, glutes and legs, Flat Head for inside and outside muscles of the abdomen, chest and legs, Conical Head for direct pressure on joints, deep tissue, trigger points and release muscles knots, U Type Head for shoulders, neck and bilateral muscles, Spade Head for relaxation and shaping of various tissue parts, cellulite and fat storage using percussion massage therapy, Bone Massage Head for joint muscles.
Related Products
Here is a collection of products you might also like.
Recently Viewed Products
Here are all the things that caught your eye.