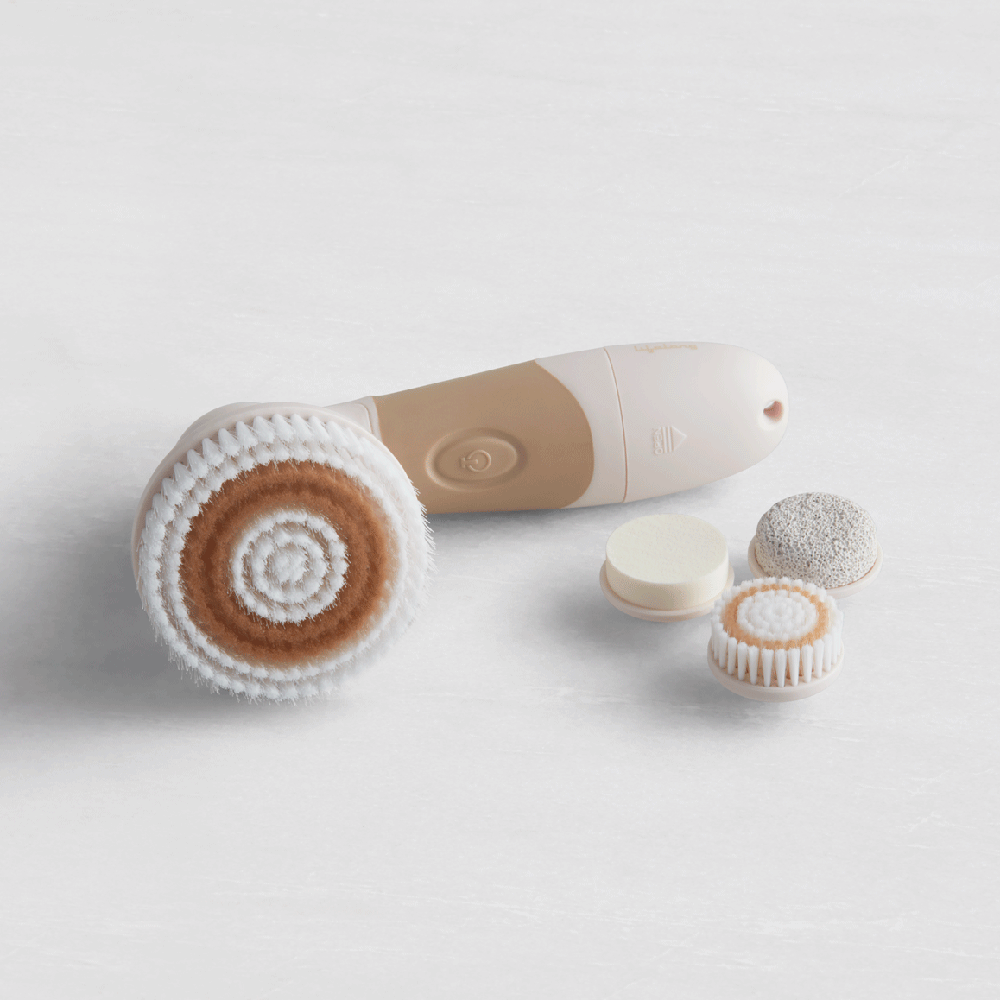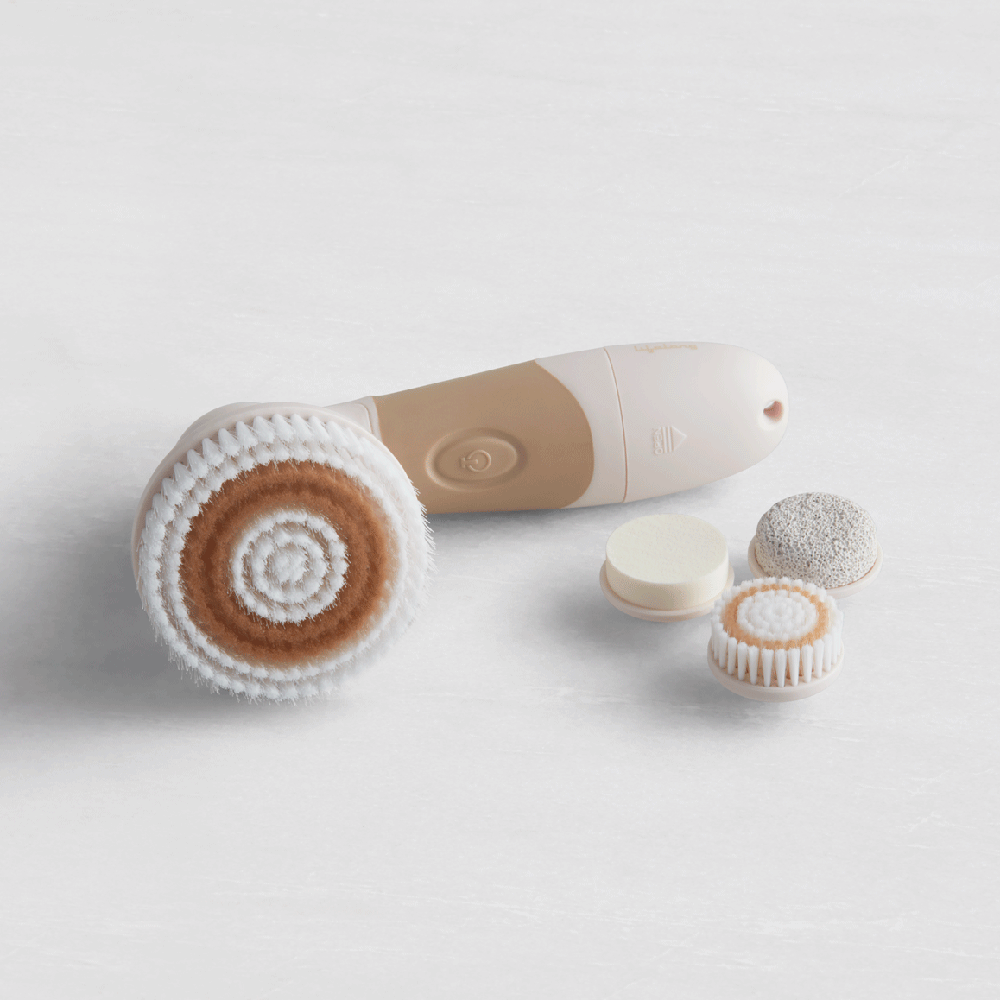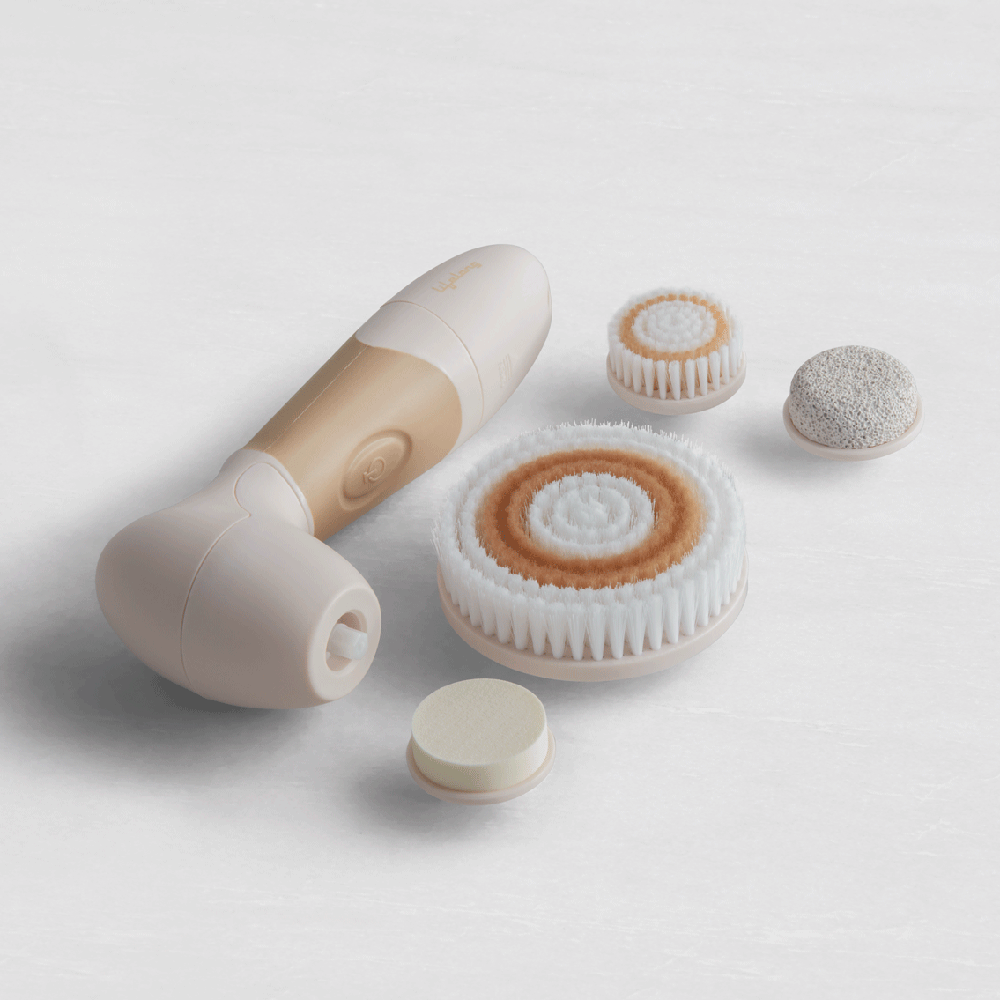 Product Features
See a detailed description of the product below
Adaptability
This multi-functional cleanser and massager comes with 4 accessories – a facial brush, a cosmetic sponge, a body buffing brush and a pumice stone. The cordless structure makes it easy to use on your face and body. The extended handle on the body brush makes it easy to clean hard to reach areas. The massager is suitable for daily use on all types of skin.
Performance
The cleanser and massager comes with 4 interchangeable heads with a 360 degree rotation that relaxes your facial tissues and muscles. The facial brush helps remove impurities and cleanse your skin whilst being gentle on it. The cosmetic sponge makes it easy to apply moisturizer and massage your face. The pumice stone removes hard skin on your foot and elbow. The body buffing brush exfoliates dead skin to reveal a roseate and youthful skin. The silky soft bristles don't cause skin irritation, allows for thorough cleansing of your pores, effectively sweeping oils, dirt, makeup residue and blackheads.
Related Products
Here is a collection of products you might also like.
Recently Viewed Products
Here are all the things that caught your eye.