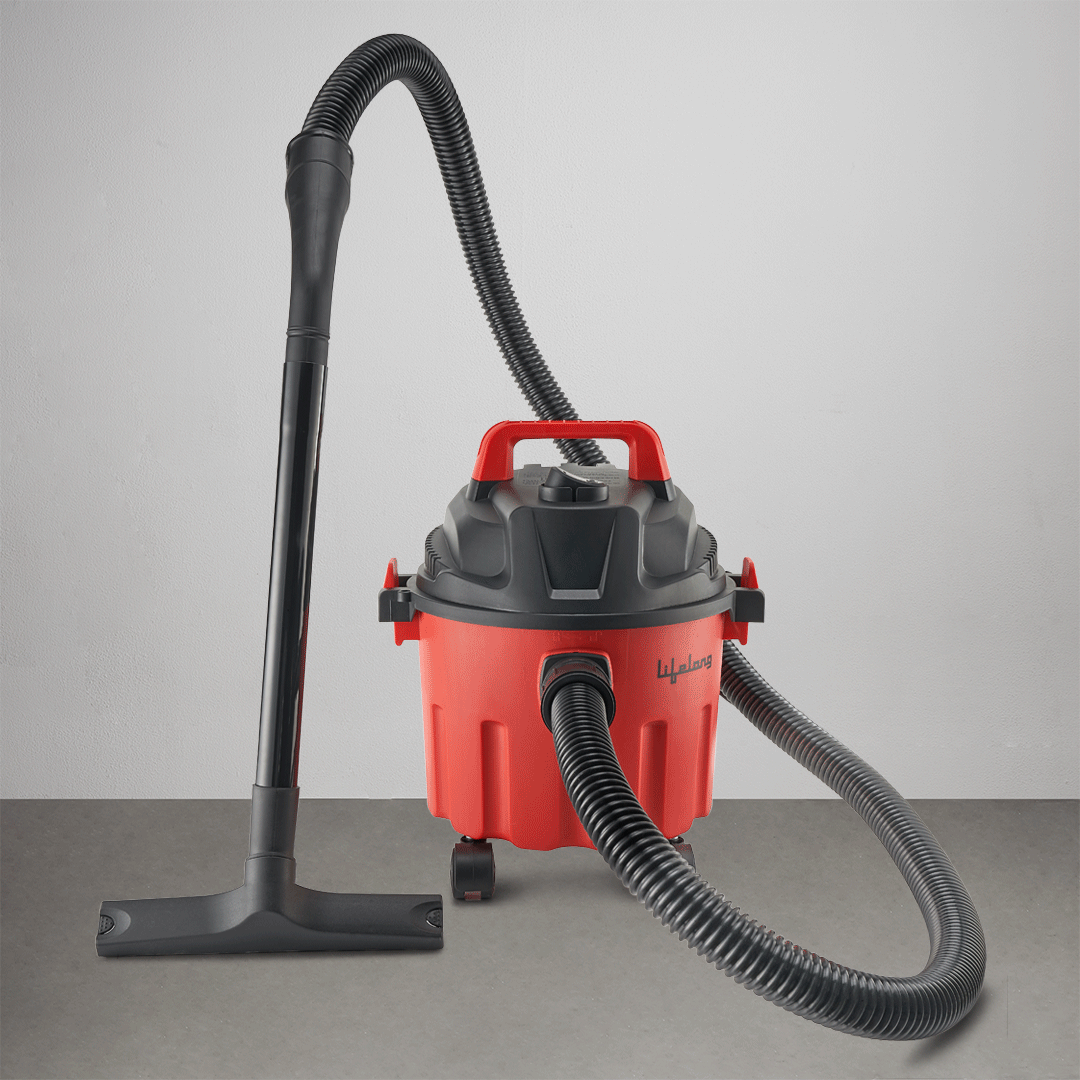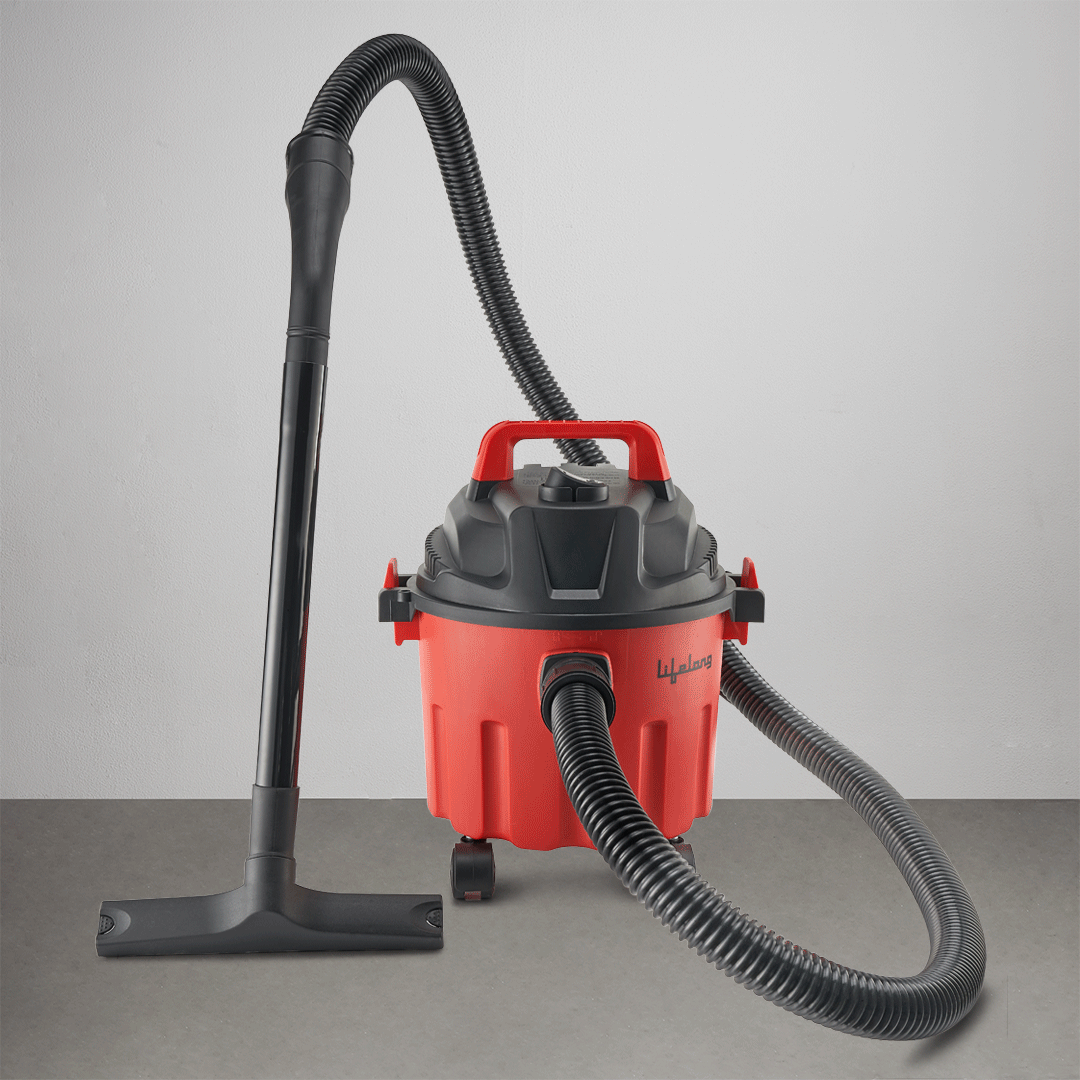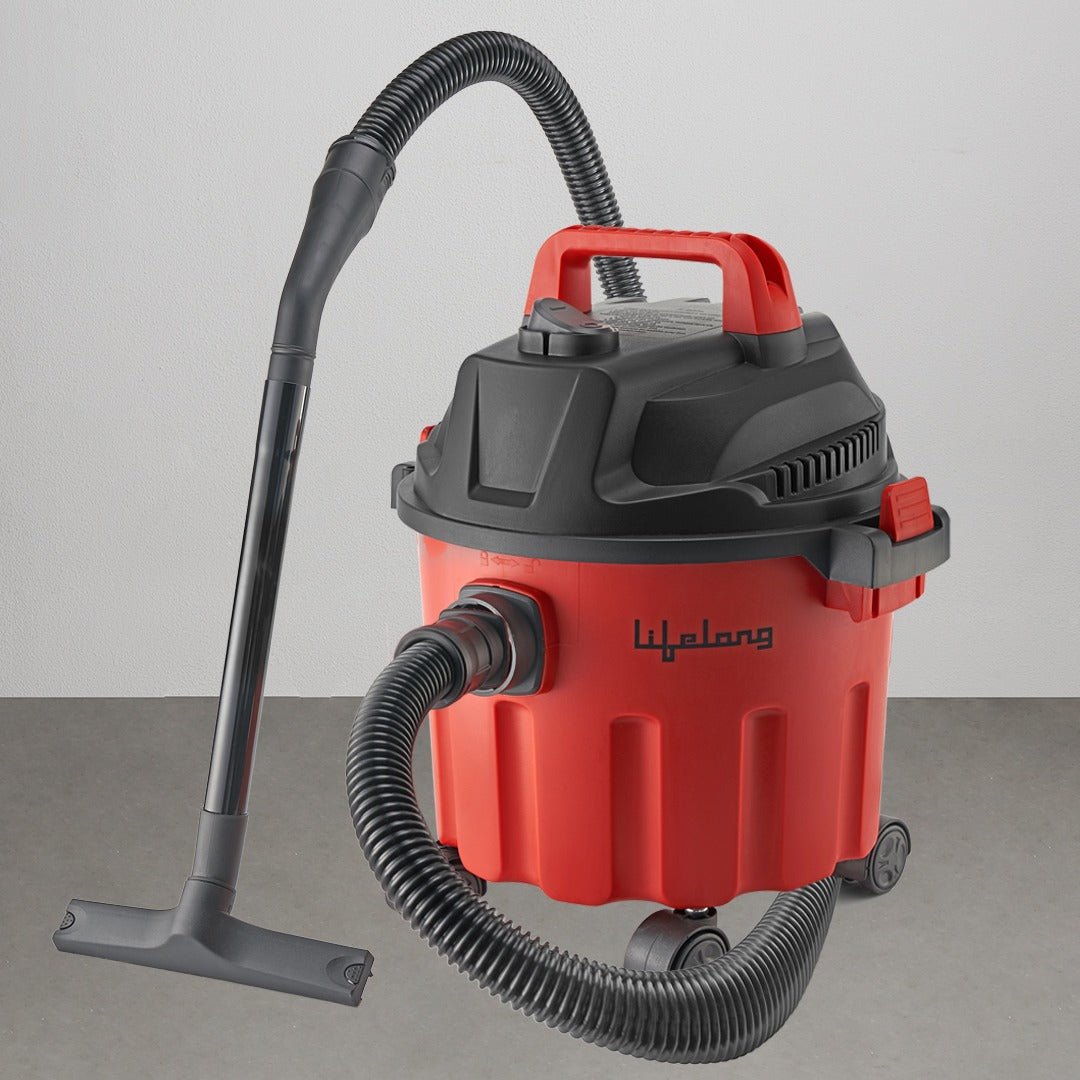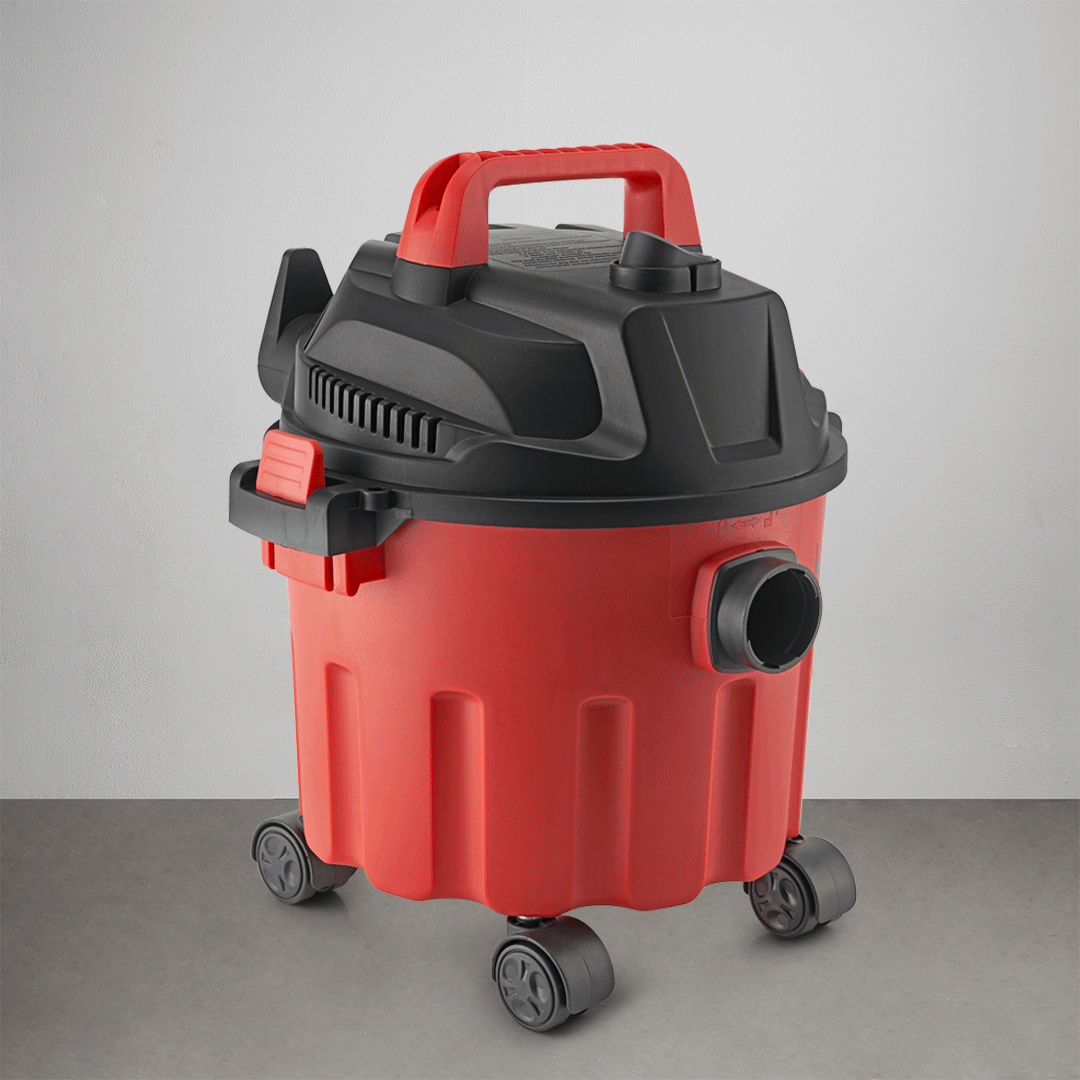 Product Features
See a detailed description of the product below
Accessories
The vacuum cleaner comes with an absorbing brush, hose pipe, telescopic tube, multipurpose cleaning brush and a cloth bag.
Flexibility
The swivel caster wheels ensure that the vacuum cleaner can be taken anywhere needed, making it easy to clean hard to reach nooks and crannies as well.
Functionality
The ergonomically designed vacuum cleaner comes with a 10 litre container capacity, making it possible to hold large amounts of waste. The tool storage space is convenient to store the collection of nozzles. The handle makes it easy to carry and use wherever needed.
Performance
The vacuum cleaner can be used to clean dry waste and wet messes. The efficient blower function will dislodge dust and clean the space. To clean up a wet mess, just switch the cloth dust filter with the sponge filter. It cleans everything such as dust, hair, daily waste and more. The vacuum cleaner is powers any cleaning with 16.5 kpa suction, making it more efficient and effective.
Secure Operation
The vacuum cleaner comes with a secure latch system. The "pull and push" lock and "easy to open" lock secure the container, making it easy to collect and dispose of the waste.
Related Products
Here is a collection of products you might also like.
Recently Viewed Products
Here are all the things that caught your eye.