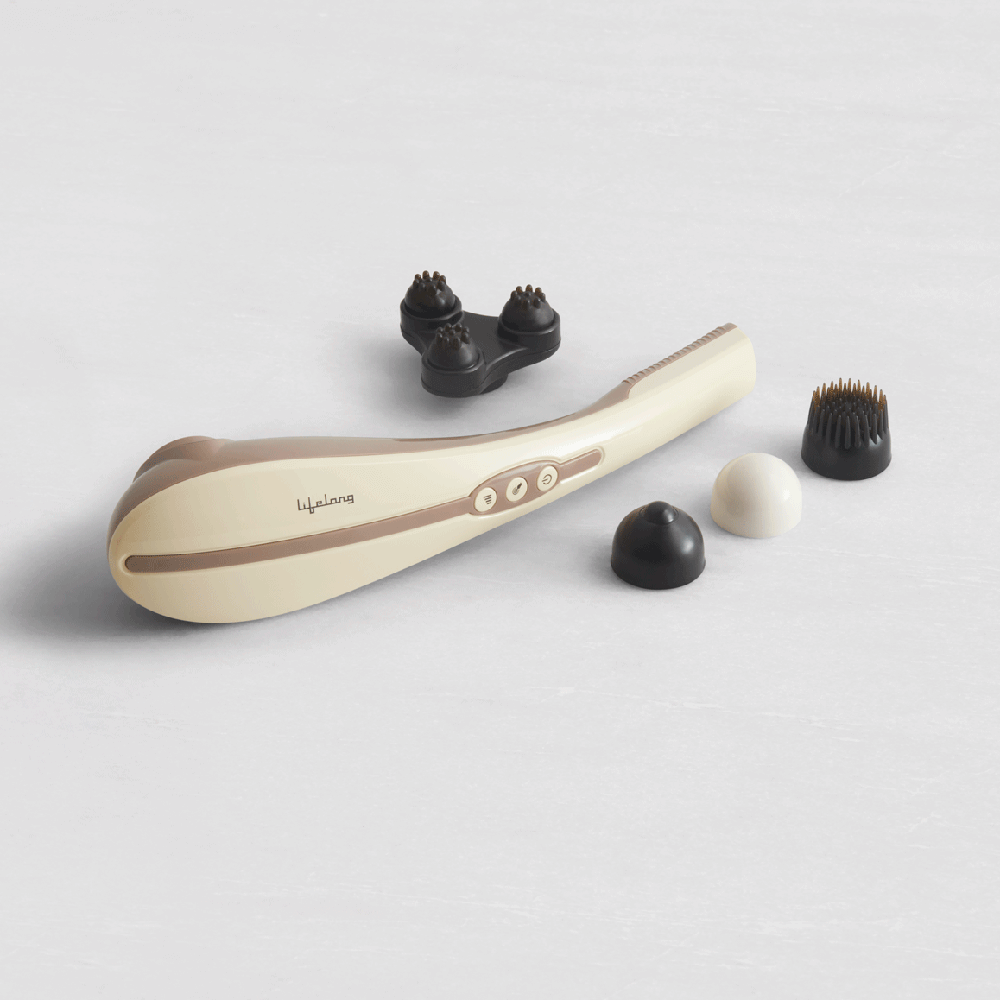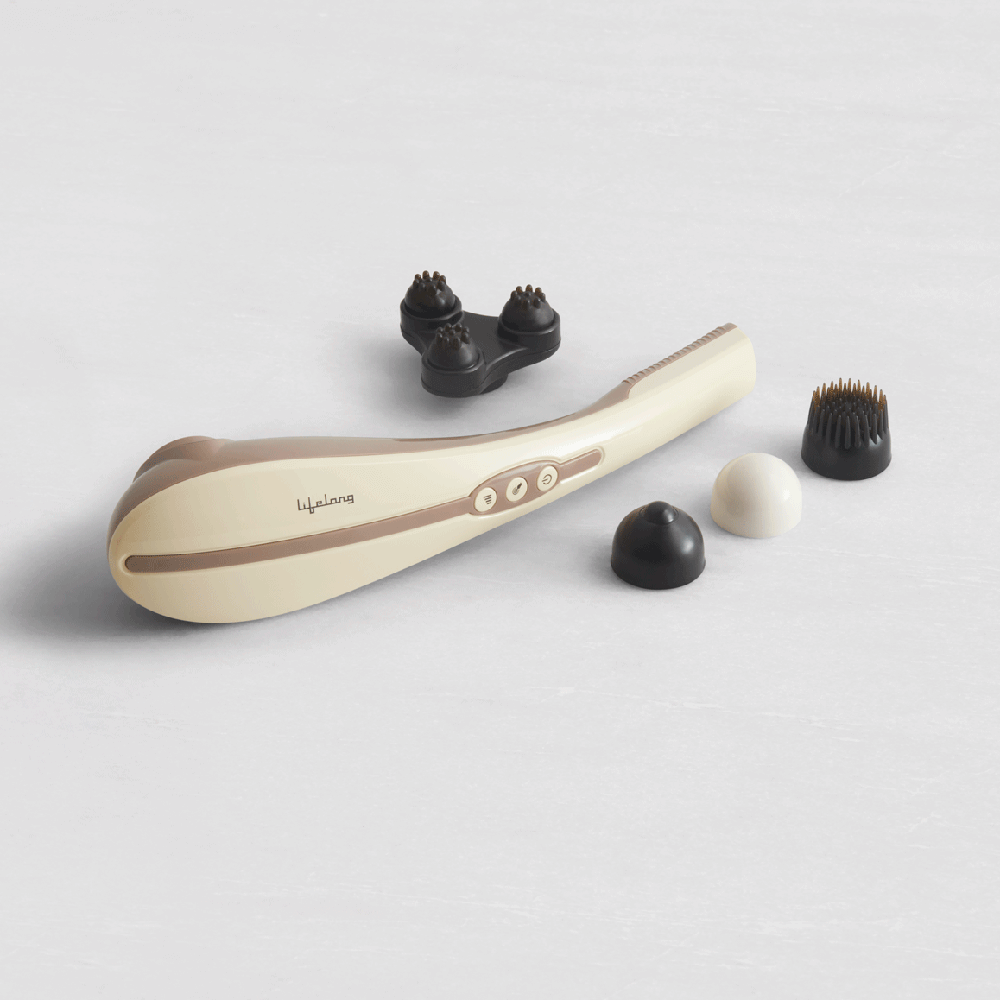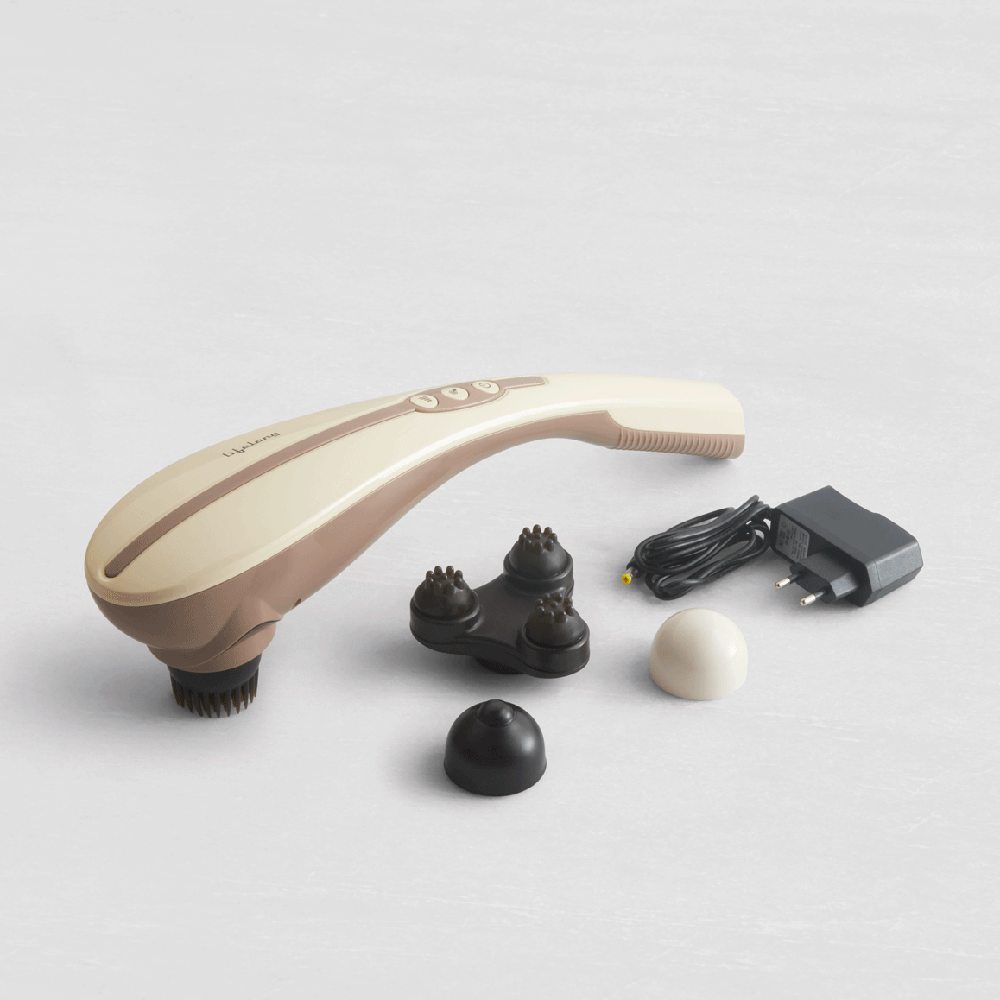 Product Features
See a detailed description of the product below
Adaptability
The tapping body massager comes complete with 6 massage modes and 6 speed options, easily customizable to your massage needs. It also has 3 sets of interchangeable massage heads that provide maximum comfort. The massager is cordless, letting you use it on the go, as it works on powerful Li-Ion rechargeable batteries. The extended handle allows the massager to ease aches and pains in hard-to-reach areas as well.
Performance
Get quick and effective relief from sore and aching muscles with the tapping body massager. A brilliant combination of power-packed vibration based massage and its soothing warmth. The powerful vibrating action of the massager penetrates deep into your muscle layers. The weight of the massager is well balanced for an optimized massage experience.
Functionality
The tapping body massager can be used for 80 minutes on a single charge. The microcomputer control allows for automatic and manual control.
Related Products
Here is a collection of products you might also like.
Recently Viewed Products
Here are all the things that caught your eye.